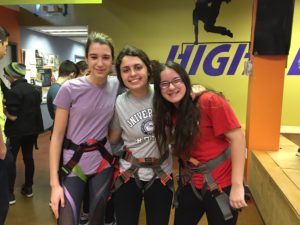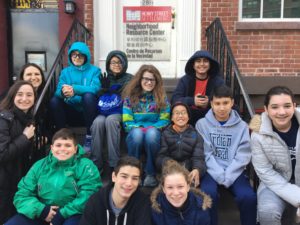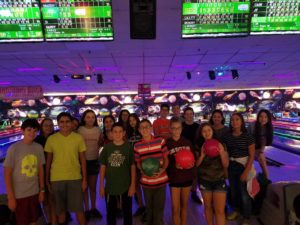 8th Grade Bowling – Sunday, September 16
All 8th graders are invited to go bowling with BCHSJS! A great opportunity to meet new people and make new friends.
Escape Room – Saturday night, October 13
Join your friends for this interactive adventure experience. You must work together as a team to solve clues, puzzles and challenges to escape the room. Can you escape before time runs out?
Sky Zone – Sunday, October 28
Jump around with your BCHSJS and USY friends at this indoor trampoline park where you can bounce on a trampoline into a foam pit or duck an incoming dodgeball.  So much high-flying fun.
 BCHSJS Goes to Broadway – Sunday, January 13
A New York City experience
Ice Skating – Sunday, January 27
Chill out and join us for an afternoon of fun on the ice. You won't want to miss it! USY members will join us for this slippery fun!
 High Exposure Rock Climbing – Sunday, February 24
Build strength and courage with your BCHSJS friends at this indoor rock climbing facility.  This will surely be a good climb!
One World Observatory – Sunday, May 5
Join your BCHSJS friends to ascend the top of the tallest building in the western hemisphere and explore three levels filled with innovation and inspiration. An experience like no other.
https://docs.google.com/forms/d/e/1FAIpQLSd7LY8biHWieg4aMNlP83NiYHZ9Gdfboiz3jQcJ6D5MGiYhuQ/viewform