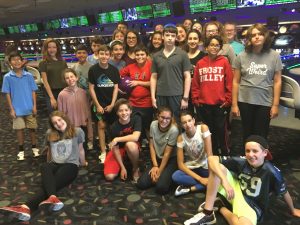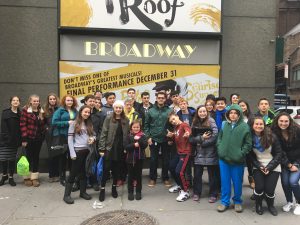 8th Grade Bowling – September 10, 2017
All 8th graders are invited to go bowling with BCHSJS! A great opportunity to meet
new people.
Cipher Seeker Escape Room – October 21, 2017
Join your friends for this interactive adventure experience. You must
work together as a team to solve clues, puzzles and challenges to
escape the room. Can you make it out in time?
BCHSJS Goes to Broadway – December 10, 2017
A New York City experience – BCHSJS goes to see School of Rock!
Pledge allegiance to the band!
Urban Air Trampoline Park – Saturday night, January 13, 2018
Jump around with your BCHSJS friends at this indoor trampoline and adventure park.
So much high-flying fun!
High Exposure Rock Climbing – Sunday, February 11, 2018
Build strength and courage with your BCHSJS friends at this indoor rock climbing facility.
This will surely be a good climb!
https://docs.google.com/forms/d/e/1FAIpQLSfUslNrIUXWdZE0k0epeJ2Cyfp3zXfGGDL3SLX5QoEfujcqMw/viewform
Bogota Golf & Sports Center – Sunday, March 4, 2018
So much indoor fun to experience! Play 18 holes of miniature golf and Bankshot basketball – it's basketball with a twist! Don't miss out!
Six Flags/Great Adventure – Monday, April 2, 2018
Join us for our Annual Six Flags trip! Enjoy thrilling rides, entertaining shows, and make lasting memories with your BCHSJS friends!