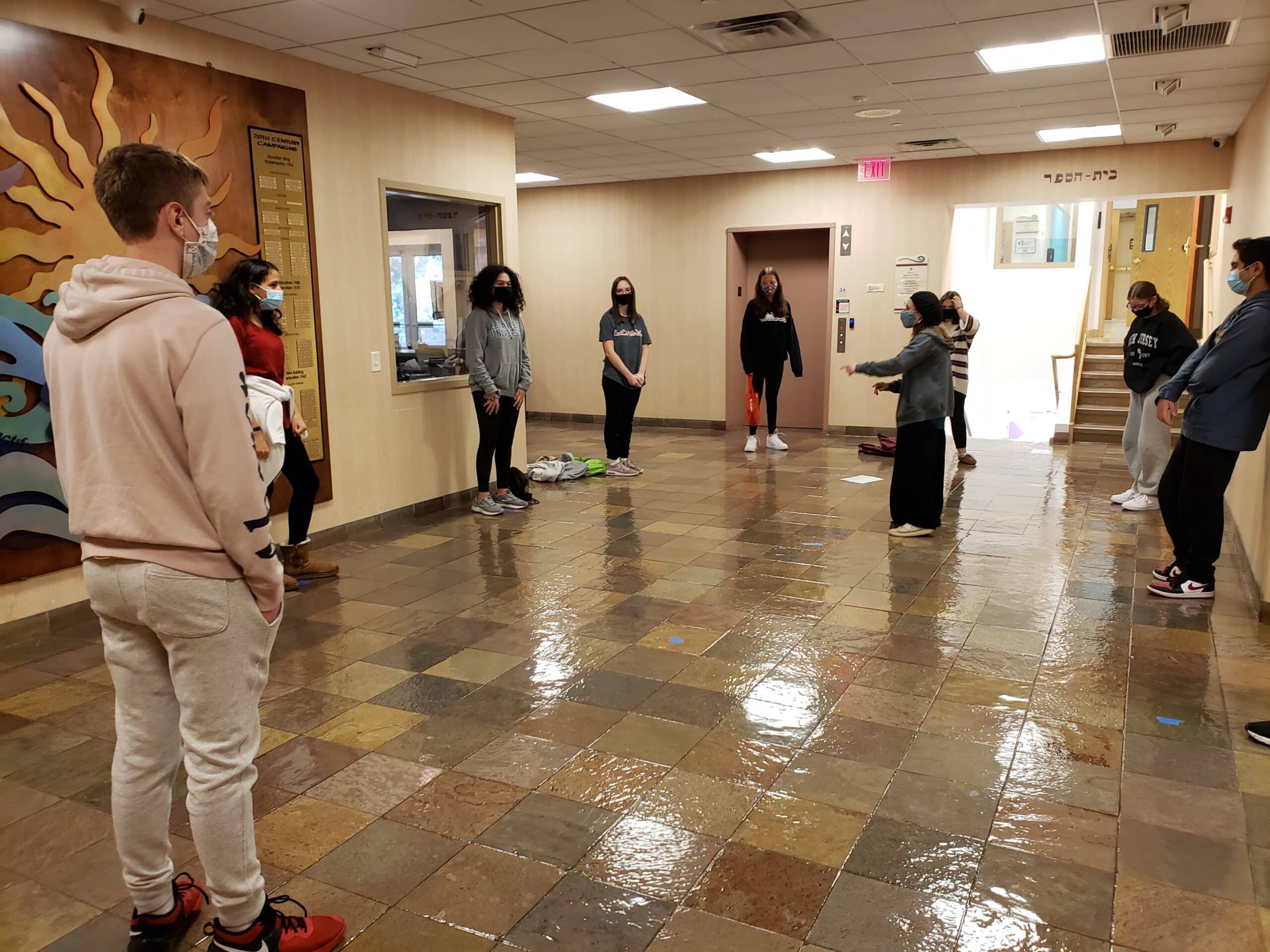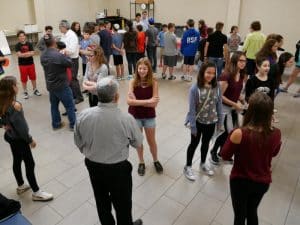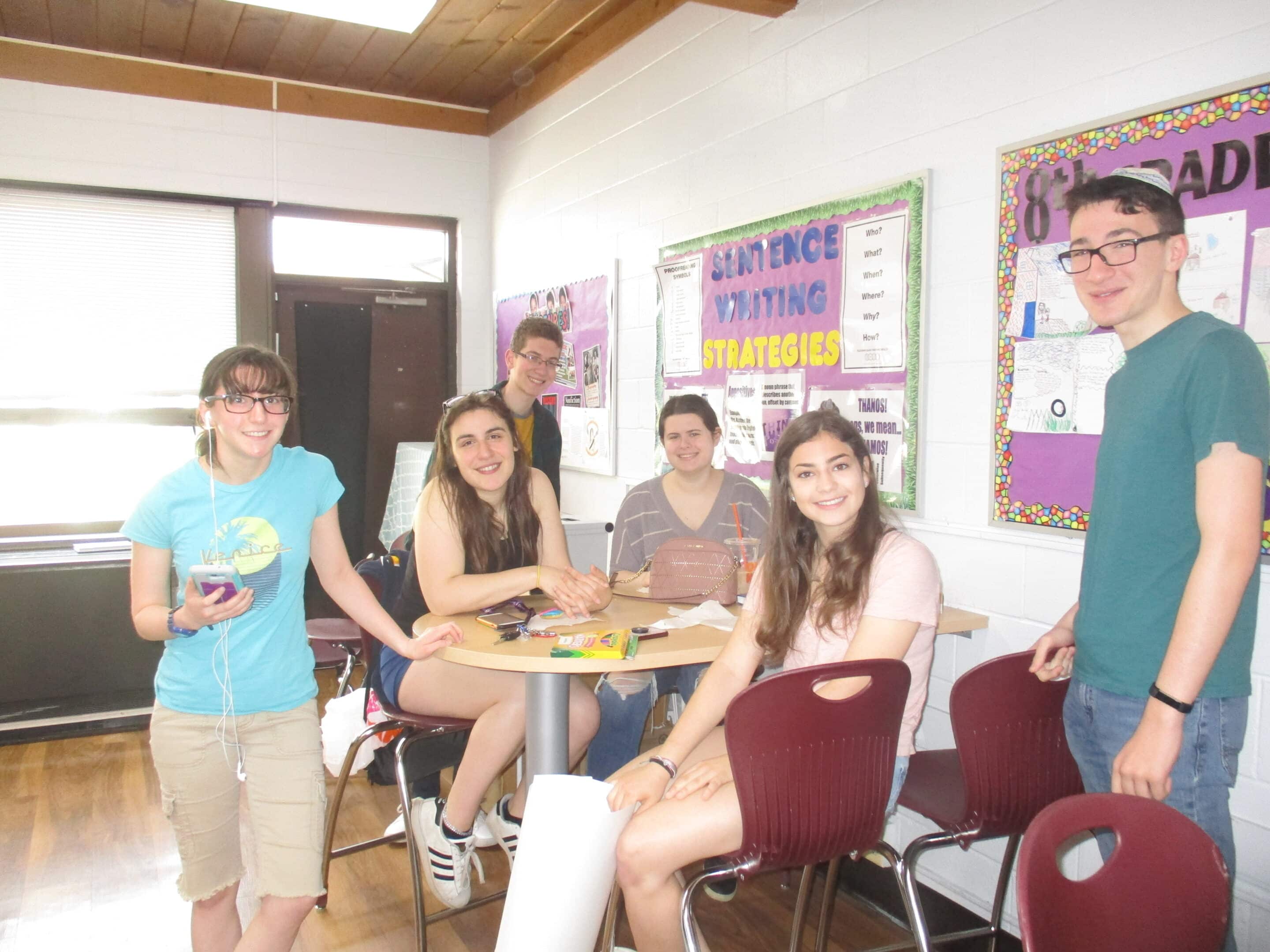 BCHSJS is a regional supplementary  school program for Jewish teens in grades 8-12.  We draw from 22 different northern New Jersey congregations (Conservative, Reform, Reconstructionist and Orthodox) and have non-affiliated students enrolled as well. For more than 40 years, we have been giving local teens the tools to form a Jewish identity that carries them into adulthood and stays with them for life.
BCHSJS is not a Hebrew school like you are used to. We are not focused on Hebrew language or prayer.  Our program combines fun social activities with engaging, relevant Jewish studies taught by passionate, inspiring teachers.  BCHSJS students get to choose their own path. 
We are proud to be one of the only supplemental community high schools.  This academic year we are proud to offer the following programs:
BCHSJS – Sundays in Ridgewood – our traditional program
BCHSJS is a supplementary Sunday school program that meets in Ridgewood on Sunday mornings.  Students choose their courses based on interest and design a program that interests them. Each set of courses lasts a semester. Teachers teach a variety of classes, all non-denominational and all with the intention to connect students' secular interests to Jewish life.  BCHSJS believes in social experiences and has trips and shabbatonim to support relationship building and extra-curricular fun! 
In addition to the two courses that the students choose, 40 minutes of the day will be used as community time, a time spent with your kvutzot (kind of like a homeroom where students check in and learn with one teacher throughout the school year), or in mini-courses that the students will chose based on interest.
10:30-11:20 Period 1
11:20-11:40- Bagel Break
11:40-12:20- Community time/ mini courses/ kvutzot meetings
12:20-1pm- Course 2
Registration- $250
Tuition- $1695
BCHSJS North- Wednesday night at TEPV in Woodcliff Lake- NEW FOR '22-'23!
Grades 8-9- LEADERSHIP TRANING
Students in grades 8 & 9 participate in leadership training program designed to help them be better assistants/ madrichim at their home institution.  Topics will include:
What it means to be a Jewish leader

How to write a lesson plan

How to give feedback to students and families

Inclusion and disabilities

Spotting signs of child abuse and maltreatment, and what you can do 

First aid and CPR training (with certification from the American Red Cross or equivalent)
Register for the full year, or just the semester.
Grades 10-12- BETTER TO SERVE
Students in grades 10 -12 participate in the Better To Serve program.  Students study together on Monday evenings, and then choose a service-learning project as a group that they implement throughout the year. The group will partner with a local or national Jewish service organization to volunteer with and commit to a minimum of 16 hours of volunteer work.  Depending on the project, this volunteer work will happen as a whole group or as individuals and will require a commitment from the teen and their families to do these service hours on mutually agreed upon times, not always Monday evenings.  At the end of the program students will receive a certificate of completion from the national organization Better To Serve, and the opportunity to participate in a writing contest with scholarship prize money.
Students will:
Learn about the Jewish value of volunteering

Choose and implement a service-learning project as a group

Volunteer for a minimum of 16 hours over the course of the year
BCHSJS NORTH Schedule:
6:00-6:15- ice breaker/ opening activity
6:15-6:45- Dinner
6:45-8:00-COURSE
Grades 8/9- Leadership Training
Grades 10-12- Better to Serve
Registration- $180
Full year- $1000
Leadership training semester registration available:  $600 per semester/ $100 registration fee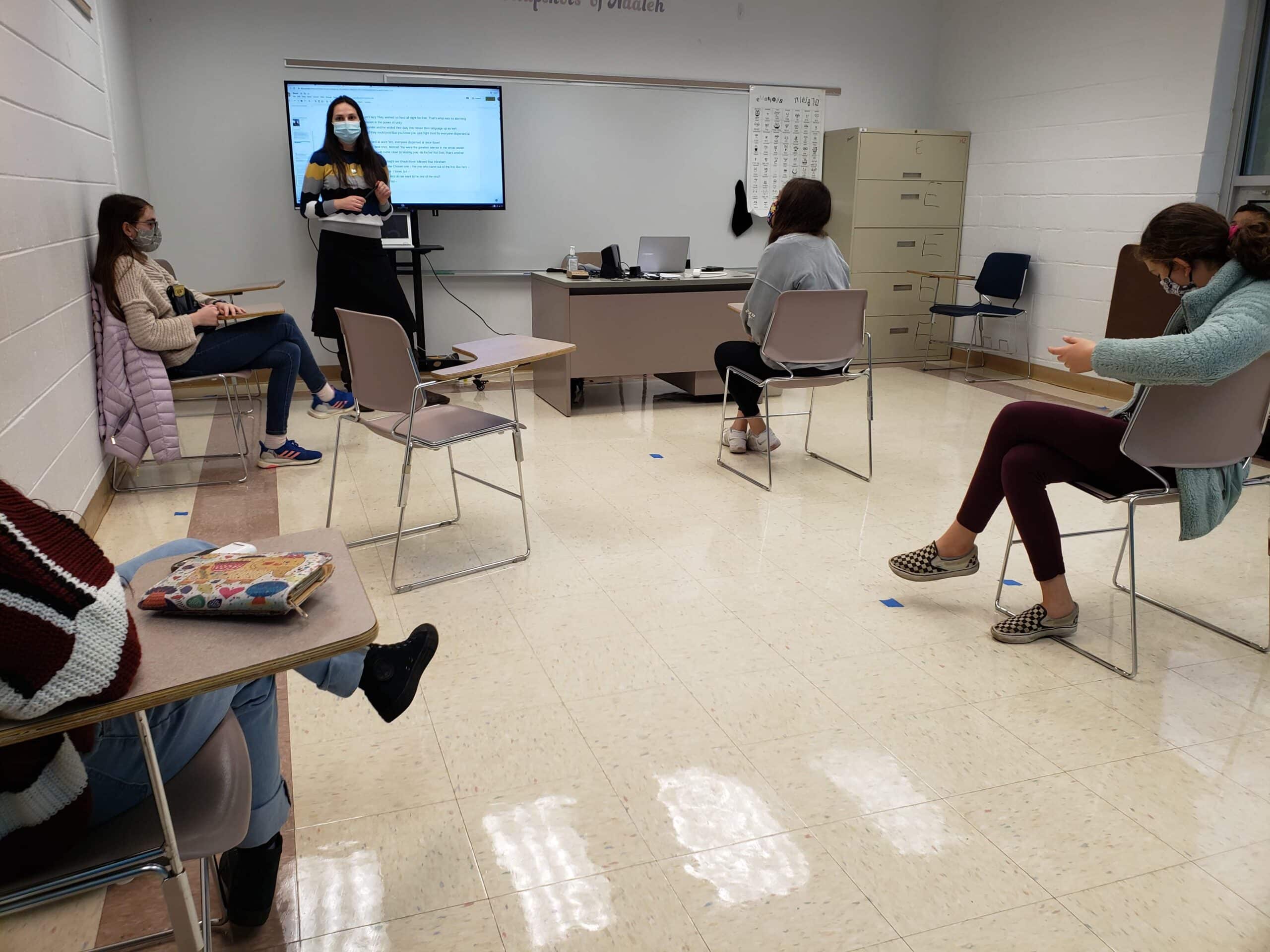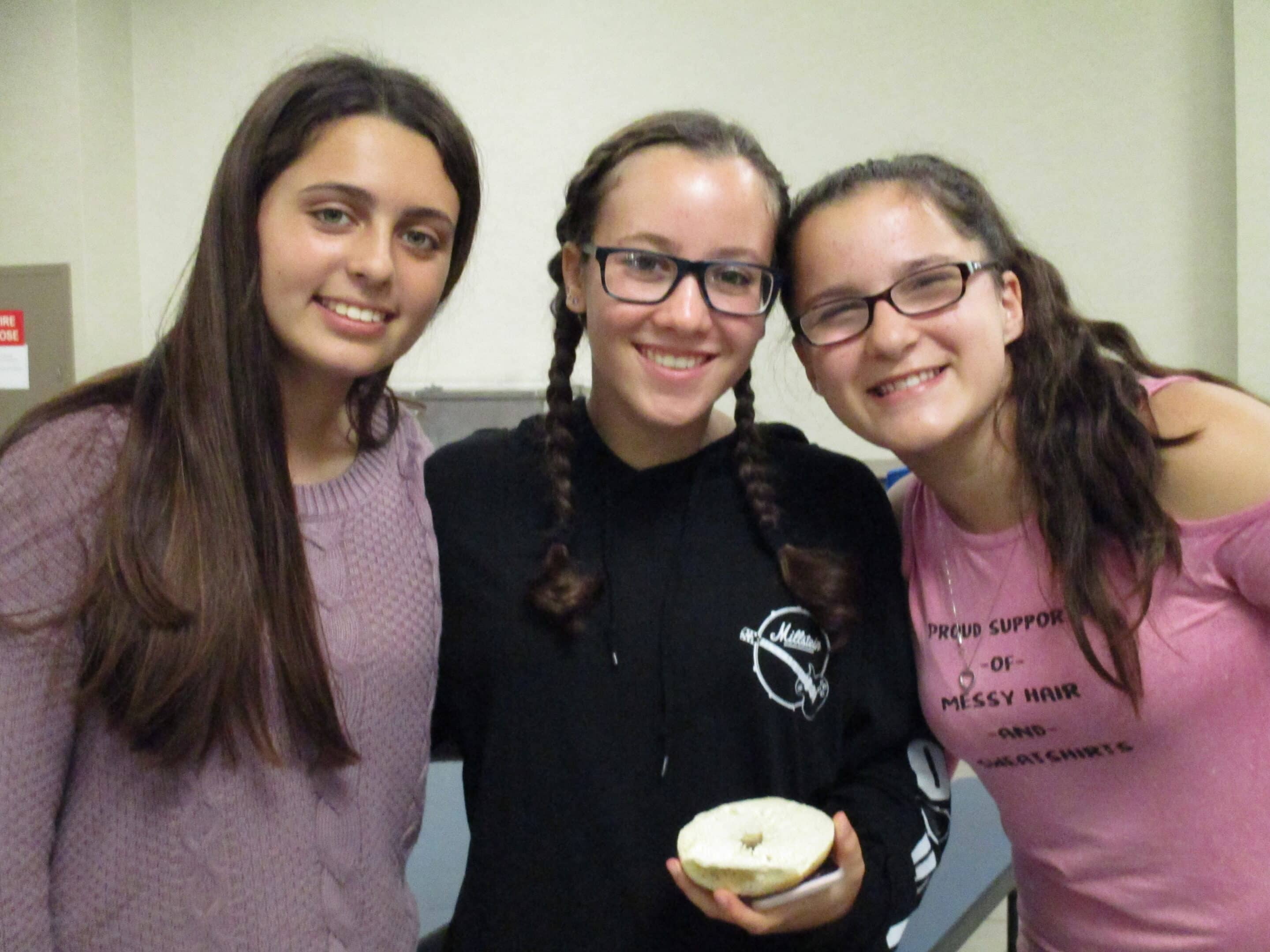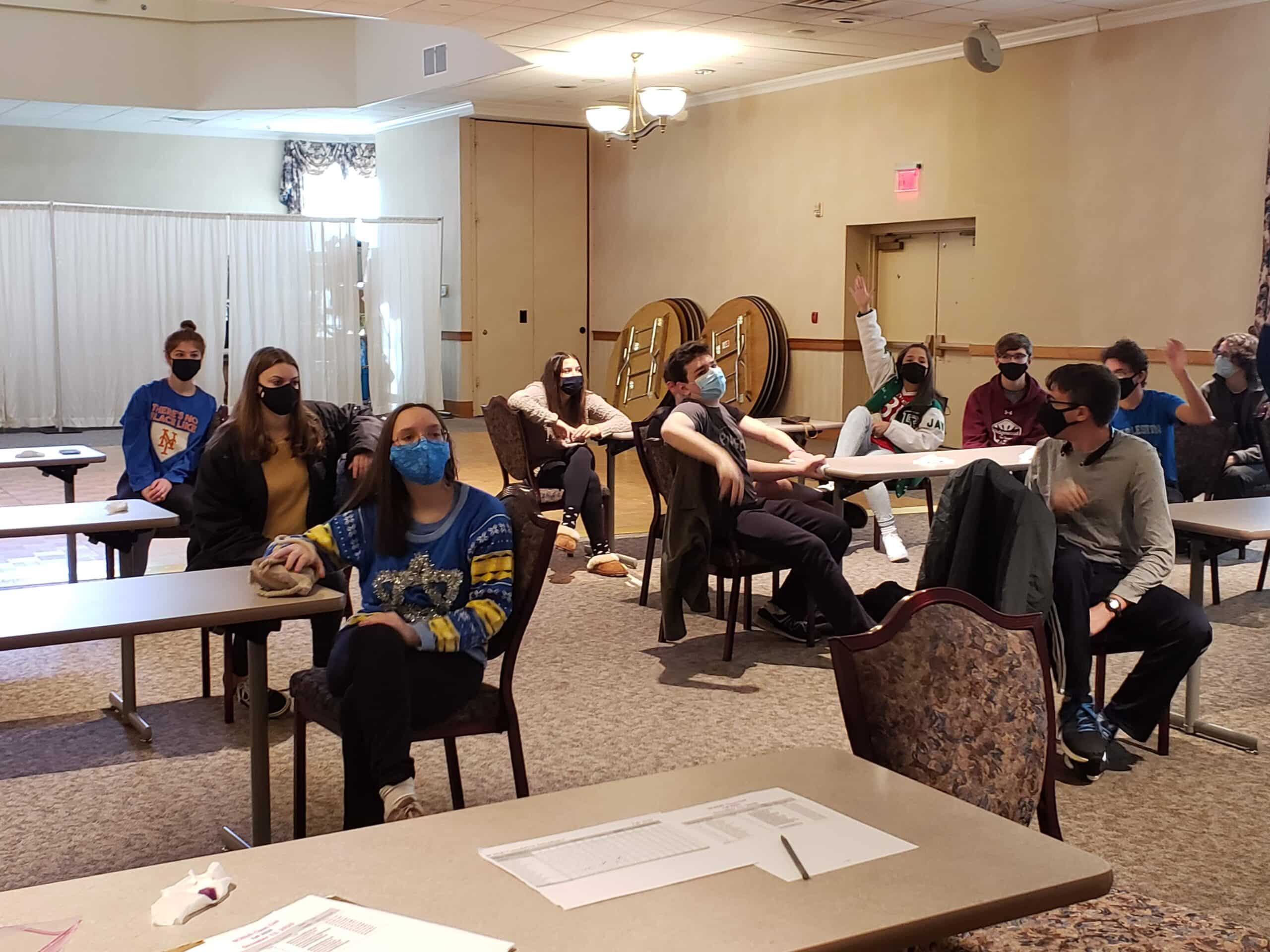 Students attend two classes each Sunday and have one social activity lead by our BCHSJS staff. We meet from 11:30AM – 1:30PM.