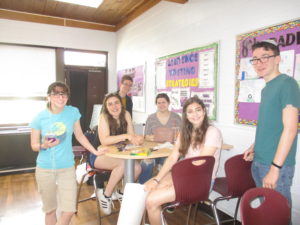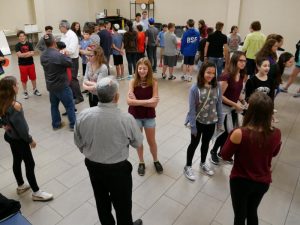 BCHSJS is a regional Sunday school program for Jewish teens in grades 8-12.  We draw from 22 different northern New Jersey congregations (Conservative, Reform, Reconstructionist and Orthodox) and have non-affiliated students enrolled as well. For more than 40 years, we have been giving local teens the tools to form a Jewish identity that carries them into adulthood and stays with them for life.
BCHSJS is not Hebrew school like you are used. We are not focused on Hebrew langue or prayer.  Our program combines fun social activities with engaging, relevant Jewish studies taught by passionate, inspiring teachers.  BCHSJS students get to choose their own path.
We are proud to be one of the only supplemental community high schools.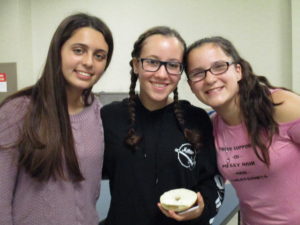 Students attend two classes each Sunday and have one social activity lead by our BCHSJS staff.   We meet from 11:30-1:30.