IMPORTANT HIGH SCHOOL AND COLLEGE BENEFIT
While the primary benefit of BCHSJS is helping teens discover their Jewish identity and make lasting Jewish friendships, there are numerous others:
Community Service: BCHSJS offers numerous opportunities for students to engage in community service activities and fulfill high school requirements, and to give back to the community.
Recommendations and References: The BCHSJS principal will write college recommendations and send transcripts to academic institutions upon request.
Opportunities: In the weekly newsletter BCHSJS will send home opportunities for summer teen programming, school year opportunities closer to home, Israel trips, and any scholarships that may be available for Bergen County Jewish teens applying for colleges.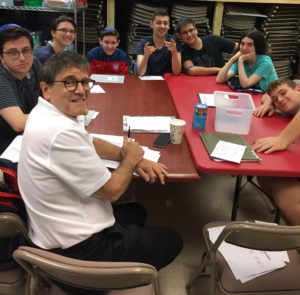 Many of our students have grown up in a loving Jewish family and community and are not fully aware of the challenging issues that they may face as Jews when they go to college. Our Senior Seminar class helps prepare them for life as a Jewish student on the college campus.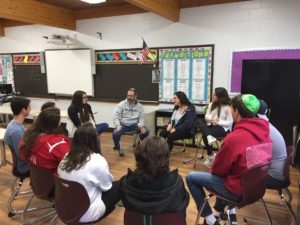 We teach them about such movements as the Boycott, Divestment, Sanctions global campaign (BDS) that tries to delegitimize and isolate Israel though political and economic pressure. BDS anti-Israel activities are rife on many college campuses, with rallies and events that threaten and alienate many Jewish young people. We help our students to dissect the campaign's assertions and make them aware of the resources available to them if they feel threatened or experience anti-Semitism. Students tell us that when a fellow BCHSJS student is at the same college or university, even if they hadn't been close friends, a strong bond exists between them.